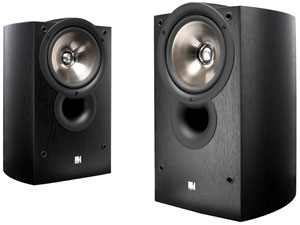 KEF iQ1 Black (Pair) 2-way Bookshelf Speakers for $198.94
As you probably realized, I'm a big fan of KEF loudspeakers. KEF iQ1 is one more example of loudspeaker that outperforms expectations for its class. They have very smooth and natural sound, common for any KEF loudspeakers. It is difficult to describe sound using words but these speakers are raising the bar for just how incredible bookshelf speakers can sound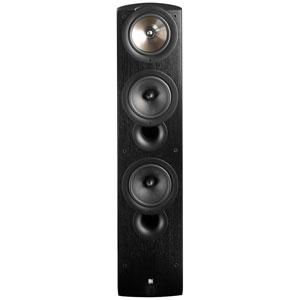 KEF iQ9 3-way Uni-Q Floorstanding Speaker for $378.94
Every KEF speaker I've ever heard, regardless of price, venue, or setup, has always produced good, convincing sound.
The iQ9 won the AudioVideo International Magazine Hi-Fi Grand Prix Award for August 2006. "The high-end iQ9 bass-reflex speakers from KEF feature a genuine three-way design, and a ferrofluid-cooled metal dome tweeter. KEF has eliminated off-axis crossover effects, thus improving sound throughout the room."
The November 2005 issue of Hi-Fi Choice magazine calls the Kef iQ9 the "Best Loudspeaker £500 – £1,000 per pair" and awards it "Best Buy" status. The British magazine praises the iQ9 as "a floorstander of terrific musical power, but one which deftly avoids the trap of overpowering bass. Equally happy in stereo and multichannel systems, this is an all-rounder with serious class."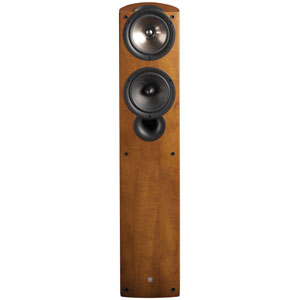 KEF iQ5 Dark Apple 3way Floorstanding Speakers for the price of small Bookshelf Loudspeaker $198.94
One more excellent product from KEF. English loudspeaker maker continues to surprise and teach the whole world how to build excellent loudspeakers at a very reasonable price. I'm tracking KEF products for more than 20 years. KEF sound quality never disappointed me. In fact, you would not be able to find any floor standing 3 way loudspeaker of this quality for comparable price.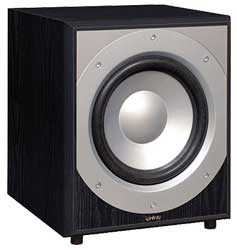 Infinity PS-10 250-watt Powered Subwoofer for $169.93
Infinity PS-10 250-watt Subwoofer is powerful, easy to connect, has great sound quality, features attractive and compact design. The PS-10 powered subwoofer adds rich, exciting bass to today's music and movie soundtracks with its thunderous, tight, clean bass.

Polk Audio RTI4 Black (Pr)
Now: $169.95 + Shipping for $29.10
RTi4s had both the clearest sound and the best midrange differentiation of all speakers in that price range. The RTi4 can handle everything, rock, R&B, country, classical, etc. Enjoy the warmth and beauty of real wood at vinyl price.