ASUS Eee PC 904HA 8.9″ Netbook Intel Atom N270 1.6GHz, 1GB, 160GB HD, Intel UMA Graphics, 802.11G, Webcam, Windows XP Home (Fine Ebony) – EEEPC904HA-BLK010X for $339.95
This Asus Eee PC 904HA comes with 6-Cell Battery Pack and 160GIG harddrive. It is based on Intel Atom N270 1.6GHz CPU and should be as fast as my Eee PC 904HA. 160 Gig HDD is a very nice option. Battery life could be as good 5 or may be even 6 hours. One difference between Eee PC 904HA and Eee PC 901-904HA is slightly bigger.
Samsung Q1U-EXLP Q1 Ultra Mobile PC Intel A100 600MHZ, 1GB, 40GB HDD, 7″ WSVGA, 802.11b/g, Windows XP Tablet PC Edition for $649.95
The Q1 Ultra has the same size 7-inch display as its predecessor. Screen resolution is 1024 x 600 and is brighter compared to the older model with its' 800 x 480 display. This bright higher-resolution screen makes reading, surfing Web pages, and watching videos much more enjoyable.
Samsung Q1 Ultra is the first of a new range of UMPCs that are based on Intels McCaslin architecture. McCaslin provides a 600/800Mhz processor coupled with a 945 chipset (Aero Glass support.)
If you've ever used a Pocket PC or Palm PDA, some of the features — and limitations — of the Q1 Ultra will seem very familiar. Its 7-inch, 1020-by-600 touch screen is about four times the size of the typical PDA screen, but it's still small. And the price is very good for this model.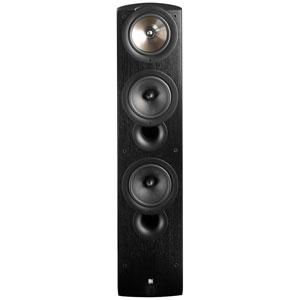 KEF iQ9 3-way Uni-Q Floorstanding Speaker for $378.94
Every KEF speaker I've ever heard, regardless of price, venue, or setup, has always produced good, convincing sound.
The iQ9 won the AudioVideo International Magazine Hi-Fi Grand Prix Award for August 2006. "The high-end iQ9 bass-reflex speakers from KEF feature a genuine three-way design, and a ferrofluid-cooled metal dome tweeter. KEF has eliminated off-axis crossover effects, thus improving sound throughout the room."
The November 2005 issue of Hi-Fi Choice magazine calls the Kef iQ9 the "Best Loudspeaker £500 – £1,000 per pair" and awards it "Best Buy" status. The British magazine praises the iQ9 as "a floorstander of terrific musical power, but one which deftly avoids the trap of overpowering bass. Equally happy in stereo and multichannel systems, this is an all-rounder with serious class."
You just got your new eeePC with Linux OS on it. This is specific version of Linux (XANDROS) that has its own unique user interface, modified by ASUS. Interface is very simple, easy and intuitive to use and offers the whole productivity software suit preinstalled. However, it is not compatible with other common flavors of Linux and you would not be able to enjoy completely the whole new world of Open Source Software. In this case, you may decide to move into more common direction and install Windows XP on your eeePC.
Read more

Mitsubishi L65-A90 65-Inch LaserVue Rear Projection HDTV
The Laser Era Begins:
World's First Laser-powered Television
Twice the Color Over 200% of HDTV
Energy Efficient-135W Operating Power
3D Ready, High Contrast, 1080p Display
Smooth 120Hz operation
UltraThin™ Frame
Black Lacquer Finish with Blue Diamond Accent Lighting

….. and much more (read quick spec for Mitsubishi L65-A90 65-Inch LaserVue Rear Projection HDTV)
Hava Platinum HD-stream your live TV programs to multiple PCs
Enjoy your home TV:
at home in any room or in your backyard
in your hotel room around the world
on vacation, at work, at a Starbucks cafe
at the airport
basically anywhere you have access to high-speed internet.
A revolutionary TV place-shifting device that allows you to watch and control live home TV from broadband Internet or data network connected PC or mobile phone. HAVA lets you watch your live home TV in multiple rooms around the house, at work, or around the globe.
Don't be surprised-it flies. The battery lasts quite a while per-charge, and, once you get the hang of it, you can fly it around quite well.
It features:
Proportional Control 2 CH Radio Control
Altitude & Rotor Speed Control and Flight Stabilizing System
Lithium-Polymer (Li-Poly) Battery
Lightweight Airframe with Hughes 300 Body
Ready to Fly and Charges Straight from the Controller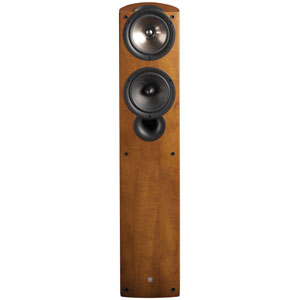 KEF iQ5 Dark Apple 3way Floorstanding Speakers for the price of small Bookshelf Loudspeaker $198.94
One more excellent product from KEF. English loudspeaker maker continues to surprise and teach the whole world how to build excellent loudspeakers at a very reasonable price. I'm tracking KEF products for more than 20 years. KEF sound quality never disappointed me. In fact, you would not be able to find any floor standing 3 way loudspeaker of this quality for comparable price.
Kingston 16GB Secure Digital High Capacity (SDHC) Card – Class 4 – SD4/16GB for $32.96
Kingston 16GB Secure Digital High Capacity (SDHC) Card is SDHC Class 4, meaning that it supports 4 MB/sec minimum data transfer rate. While it is not the fastest SDHC card (Class6 supports 6MB/sec minimum data transfer rate), it offers big storage capacity for very reasonable price. While SDHC cards have the same physical size as old SD cards, make sure that it is compatible with your device. Look for the SDHC logo on the card and host device (camera, camcorder, PC, etc.).
Nokia 500 4.3″ Touchscreen Auto Navigation GPS – Bluetooth, Text-To-Speech, MP3/Video, Built-In FM Transmitter – 02702Z1 for $99.99
Nokia 500 Feature Rich GPS offers you:
Full Bluetooth car kit integrated into a personal navigation device
Advanced handsfree functions including phonebook download and echo cancellation with DSP.
No compromises on the navigation side with a large 4.3 display and intuitive user interface
Navigation user interface is fully integrated with handsfree telephony and several multimedia applications
Play music on car radio via FM Transmitter or line-out
Nokia 500 Feature Rich GPS is a great travel companion.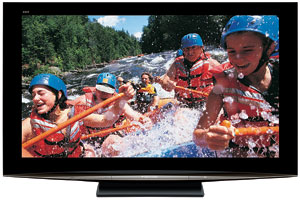 Panasonic TH-50PZ80U Plasma TV for $1,347.94
NEW! 50-inch Class Widescreen VIERA Plasma 1080p HDTV with New Anti-Reflective Filter, Deep Color Technology, Game Mode, Built-In SD Card Slot/GalleryPlayer® Ready to View, 3 HDMI Inputs and VIERA Link® HDAVI Control
Apple iPod nano 8GB Digital Multimedia Device – MB261LLA for $99.99
Audio Player, Video Player and Photo Viewer with 2″ Color LCD and 8GB Flash Memory.
Is this the coolest and best iPod ever?
What makes an iPod an iPod? It can't be the interface, because Creative says it designed that (natch). Could it be the clickwheel? Well the new iPod touch doesn't have one of them so it can't be that either, really. So what is it?
The answer is a word that begins with 'q' and ends with 'uality'. It's made by Apple, and Apple makes quality products. That's almost all you need to know.
Centon 4GB moVex MP3 Player (Black) – 4GBMP3-001 for $22.66
Centon 4GB moVex MP3 Player is a great little unit. With an integrated USB connector you can use the MP3 player as a flash drive as well as a traveling music player. Listen to hours of your favorite music where ever you go. Easy to use controls make the Centon MP3 player the choice of avid listeners. Plays multiple formats and bit rates. Plug and play USB 2.0 direct connection is built in. Small size lets you take your music anywhere.
Acer X223Wbd Widescreen LCD Monitor for $174.99
The smart and stylish Acer X223Wbd gives you a large 22″ viewing area and digital interface for entertainment enjoyment and work efficiency. This LCD enriches your viewing experience and offers superb performance for home and office users.
Asus EeePC 8.9in 20GB SSD Linux Notebook $389.99 Add to cart for $40 off & Free Shipping – October 28th Only

You have to put the item in the cart to get this price.
150 USB Flash Drive – DT150/32GB for $59.97
Kingston 32GB DataTraveler USB Flash Drive is an excellent companion for your mobile lifestyle. Extrimly portable, reasonably priced 32GB data storage. This large capacity thumb drive is ideal for off site backup of most really critical files. Put all important data in your pocket with the help of Kingston 32GB DataTraveler
Panasonic Lumix DMC-TZ5S 9MP Digital Camera for $234.85
Panasonic Lumix DMC-TZ5S 9MP Digital Camera with 10x Wide Angle MEGA Optical Image Stabilized Zoom (Silver) highlights:
9-megapixel resolution captures enough detail for poster-sized prints10x optical zoom Leica DC lens; Face Detection
New Panasonic Venus Engine IV improves noise reduction, elevates the detection accuracy and corrective effects
3.0-inch LCD; Mega O.I.S. and Intelligent ISOCaptures images to SD memory cards (not included)
00162 Sheetfed Scanner from NeatReceipts for $74.99
Neat Receipts has developed a lightweight, portable, durable color scanner, the Neat Receipt Scanalizer Sheetfed Travel Scanner. The said device is powered by the USB port, so no need to plug it in an electrical port. It scans quickly and easily without opening and closing the lid. It only measures 10.8" x 1.6" x 1.3". Though the device is small and slim, it offers 600 dpi optical resolutions for impressive image quality.
HP Compaq C769US Notebook PC 15.4″ WXGA High-Definition Widescreen/Pentium Dual-Core T2370 / 2048 MB / 250 GB / LightScribe Super Multi 8X DVD±R/RW Double Layer/5-in-1/Media Reader/Webcam/Vista Home Premium/ Factory Refurbished – HPKN986UAR for $499.99
HP Compaq C769US Notebook is affordable, reliable business notebook with 1.73 GHz Intel Pentium T2370 dual-core processor.
HP Compaq C769US Notebook features :
* 250 GB hard drive, 2 MB installed RAM (max), LightScribe dual-layer DVD drive
* 54g Wi-Fi LAN (802.11b/g); 10/100 Ethernet; Intel GMA X3100 graphics (up to 358 MB available) memory
* 3 USB, 1 VGA, 1 S-Video, 1 headphone, 1 microphone, 5-in-1 memory card reader
* Pre-installed with Windows Vista Home Premium
ViewSonic VA2026W – 20″ Widescreen LCD Monitor – 5ms, 1000:1 (DC 2000:1), 1680×1050, DVI for $149.99
Tech Specs of Viewsonic Value Series VA2026W Widescreen LCD Monitor:
LCD Panel Type: 20″ color TFT active matrix WSXGA LCD; Display Area: 17.1″ (horizontal), 10.7″ (vertical), 20.1″ diagonal; Native Resolution: 1680×1050; Contrast Ratio: 1000:1 static (typ), 2000:1 dynamic (typ); Viewing Angle: 170 horizontal, 160 vertical; Response Time: 5ms (typ); Brightness: 300 nits cd/m2 (typ); Light Source: Long life, 40,000 hrs. (typ); Panel Surface: Anti-glare
Video Input:
Analog/Digital: RGB analog (75 ohms, 0.7 Vp-p)/DVI-D (HDCP)
Frequency: Fh: 30~82kHz, Fv: 50~75Hz
Sync: H/V separated (TTL) Read more
Iomega Home Network Storage Server – 33969 – Performs as a USB direct attached device or a NAS (shared storage) device for $85.99
Iomega 360 GB Home Network Storage Server is a storage device that can operate as a dual storage. Iomega's shared networked storage device can easy and quickly back up the data from up to 4 computers. The Iomega Home Network Storage Server is small and attractive, and it is extremely simple to install.
SanDisk Sansa e270 6GB Digital Multimedia Device – e270 SDMX4-6144R for $39.99
The Sansa e270 6GB Digital Multimedia Device is the flagship product of SanDisks audio line. Created by the leaders in flash memory, this flash-based player provides everything you need for music, photo, and video clip playback. The very attractive, sleek design includes a 1.8″ TFT color screen with advanced navigational features and an easy to use interface. You can also avoid scratches and cracks with the durable Liquidmetal backing. The Sansa e270 6GB Digital Multimedia Device provides superior sound playback and supports Microsoft PlaysForSure subscription music. The SanDisk Media Converter supports most image formats to enjoy photos and small personal videos.
SUPER TALENT Pico_C 8GB Flash Drive

Can't say anything about the talent of Pico_C 8GB USB2.0 Portable Flash Drive, but it is impressively small and fast USB2 drive. You can put the whole Linux distribution on on it and still have plenty of space for your data and applications. I'm thinking of buying this drive for $22.99 and using it as a second boot device for my UMPC.
ASUS Eee PC 901 8.9″ Netbook, Intel Atom CPU, 1GB RAM, 20GB Solid State Drive, Wireless 802.11b/g/n, Bluetooth, Webcam, Linux OS Preloaded, Fine Ebony – EEEPC901-BK001 for $409.95
It seems that ASUS is offering $40 instant rebate. Together with Linux version of OS this explains low price. You can argue about what netbook notebook is the best. All of them have very similar list of features. After some research, I figured out that ASUS Eee PC 901 has the best combination of options I was looking for. It has the smallest size among 8.9 inch versions, the fastest Atom Intel's CPU. It is the lightest among 6 battery netbooks, giving up to 8 hours of battery life. I don't believe in 8 hours, it is more likely to get something between 5 and 6, but it should be better than 3 or 4 cell battery lifetime. For majority of other 8.9 inch UMPC's 6 cell battery is an optional and cost additional money. It also has Linux and Windows drivers and this gives you additional flexibility in OS choices if you'll decide to change OS later. And very active user community, helping to support ASUS Eee netbook PC's, supplying interesting ideas for modification and upgrade. I could not resist and ordered one for myself. I'll share my impressions as soon as I'll get my hands on ASUS Eee PC 901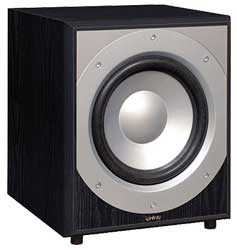 Infinity PS-10 250-watt Powered Subwoofer for $169.93
Infinity PS-10 250-watt Subwoofer is powerful, easy to connect, has great sound quality, features attractive and compact design. The PS-10 powered subwoofer adds rich, exciting bass to today's music and movie soundtracks with its thunderous, tight, clean bass.
Everex StepNote SA2053T Notebook PC – Intel Pentium Dual-Core T2080 1.73GHz, 802.11b/g Wireless, 1GB DDR2, 100GB HDD, Dual Layer DVD RW, 12.1″ WXGA, Windows Vista Home Premium / Factory Refurbished for $399.99
Acer X223Wbd Widescreen LCD Monitor – ET.EV3WP.001 for $166.99
Acer X223Wbd gives you a large 22″ viewing area and digital interface for entertainment enjoyment and work efficiency at surprisingly low price. This LCD enriches your viewing experience and offers superb performance for home and office users. A DVI input option maximizes the connection quality between LCD monitors and other digital sources, including PC graphics cards. High-bandwidth Digital Content Protection (HDCP) support ensures enjoyment of full-quality DRM-protected entertainment.
Creative Xdock Wireless – Wireless Music System for iPod may be your's for $49.99
Wireless Music System for iPod streams wire-free music from your iPod around your home, enhances your iPod audio with a high-quality Xtreme Fidelity sound system. Creative Xdock-Wireless Music System for iPod features easy plug-and-play setup with no configuration needed. Simply place your iPod into the Xdock, place the included X-Fi Wireless Receiver in any room of your home and connect it to your home entertainment system or powered speakers. That's it; you're ready to enjoy your music as the wireless setup is automatic!
Fantom FD G-Force Megadisk 2TB RAID (USB 2.0 & eSATA) External Hard Drive-MDE2000 for $279.99
Fantom FD G-Force Megadisk 2TB RAID (USB 2.0 & eSATA) External Hard Drive-MDE2000 manufactured by Micronet includes both an eSATA port for maximum throughput and a USB 2.0 port for universal compatibility. The G-Force Megadisk eSATA+USB RAID features flexible and user configurable RAID operation modes or RAID 0 (disk striping) for speed, RAID 1 (Disk Mirroring) for fault tolerance, JBOD (Direct Mapping) for maximum flexibility, or Spanning for simple large volume support at bus speeds of 300MB/Sec. This high capacity disk storage offers unparalleled ease of use with a driver-free installation – just plug it in and you're up and running. G-Force MegaDisk is ideal for storing and backing-up of all your Photos, Videos, DVDs, MP3s, and important Documents.
« go back
—
keep looking »